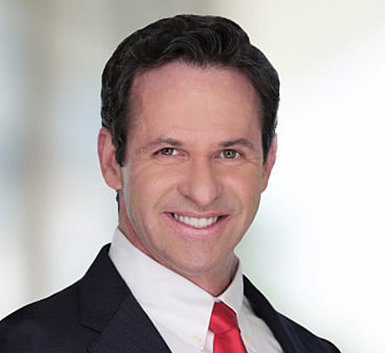 Scott Monge
Founder + CEO
My passion for helping innocent injury victims comes down to the Platinum Rule: Treat people the same way your friends and family would want to be treated when facing a life challenge.
You see, I'm on a lifelong mission to help innocent injury victims battling against big insurance companies. This calling started when I launched my practice in 1993 in a rented one-person office in Atlanta.
Today, Monge & Associates is recognized as one of the most influential law firms in America. Each team member is chosen for their passion and commitment to improving the lives of innocent injury victims. Thanks to our legal work with thousands of innocent personal injury and delivery vehicle accident victims, we're regularly featured on television, print media, the internet, and many other media platforms.
In fact, our commitment to creating an exceptional client experience comes with a first-of-its-kind guarantee. If you're not totally satisfied with how you're treated during the initial 30 days after you hire us, you can take your file — no questions asked — and we won't charge you anything. This is how confident I am that our clients will have a positive, life-changing experience at our law firm.
Look, life is all about helping others. Every day I see how those suffering from an unexpected injury lose because they don't know their legal rights. So I wrote the book "Secrets to Win Your Injury Case" and give it away for free.
I firmly believe you make a living by what you get, but you make a life by what you give back to others. That's why we're here to make good things happen for other people.
Our "Gift of Hearing" charity provides free hearing aids to those suffering from hearing loss who can't afford hearing aids. This program started after I saw the suffering my mother-in-law faced with her hearing loss from working in a factory for 50 years.
"The fact is, when one family member suffers from an injury or life catastrophe, it affects the entire family."

– Scott Monge
Throughout my career, I've also volunteered on various Bar Committees, served as featured speakers at legal seminars for hundreds of lawyers, and been involved in a host of non-profit causes, ranging from helping the homeless to providing assistance to school children in financial need.
Outside of my legal work, I'm a happily married family man with two sons and a passion for health and fitness. I wake up early, without an alarm clock, for weight workouts 7 days a week and squeeze in cardio whenever possible.
After all, the way you start your morning determines the tone for the rest of the day. We all have the same 24 hours, and my goal is to squeeze in as much as possible during each day.
To rest is to rust. There's plenty of time to sleep in the grave.
Boosted by this commitment to health and living life with a positive outlook, I believe the law is the ultimate sport because it is played 24/7 with the goal of getting the best results for our clients. It's this same passion in my personal life that I bring to fighting for justice for innocent injury victims hurt through no fault of their own.