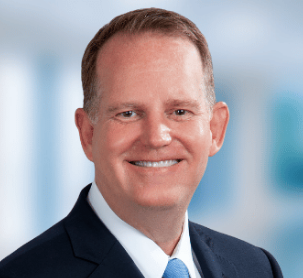 Ken Letsch
Attorney
Ken Letsch holds a Bachelor of Science degree in Finance from Florida State University. He completed his JD from Delaware Law School, Widener in 1997
I am the Managing Attorney at Monge & Associates. I have exclusively represented accident victims since 2003 and had the privilege of training and mentoring outstanding attorneys since 2017.
In an unpublished case in 2012, I secured a significant recovery involving negligent infliction of emotional distress under a novel theory. The pleadings have been shared and used by others in the plaintiff's bar in Georgia with success numerous times.
My greatest hope is for continued and improved respect for all and belief in our institutions, resulting in increased confidence in every person's ability to pursue their dreams in a free and fair society. I believe listening to others helps you understand how to help them professionally. Taking the time to understand someone's situation and challenges helps me be the best advocate possible.
I was born in a suburb of New York City and grew up in South Florida. I grew up helping my father grow a small business and learned first-hand just how hard everyone works to build a good life. Living near the ocean was a blessing, and experiences in nature and the outdoors taught me to value self-sufficiency.
There is no one biggest influence in my life. The authors I read and many attorneys and clients I have had the fortune to work with helped shape my appreciation for all the good there really is in people.
I'm a father to a 14-year-old daughter and a 17-year-old son. In my spare time, I enjoy reading, working out, and fishing.
Given a chance, I would like to play guitar in a band and perform a solid 5-minute stand-up comedy set. But absolutely not at the same time.
Active licenses to practice law in: Georgia, Florida