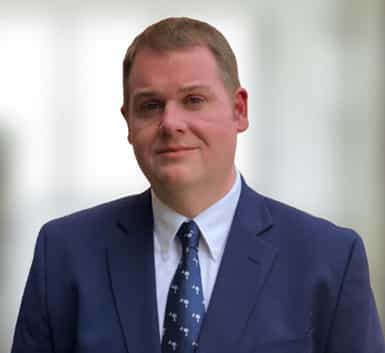 Jeff Parris
Attorney
Jeff Parris graduated from the University of South Carolina and holds JD from Drake Law School. He also has a master's in education and was an educator prior to law school.
My greatest hope is that I can be of service to my delivery vehicle accident clients in their time of need. The main lesson I have learned in my life is to listen more than you speak.
I AM PROUD OF CONTINUING TO DO MY BEST FOR EVERY CLIENT I HAVE AND ALWAYS TRYING TO HELP THEM FIGHT FOR WHAT THEY DESERVE.
– JEFF PARRIS
I grew up in South Carolina as an only child of two educators. The biggest influence in my life has been my family. In my spare time I like to travel, spend time with my family, play golf and watch sports. The best thing to happen to me in my life was meeting my wonderful wife.
Active licenses to practice law in: Washington, Iowa, Arizona, Colorado, Missouri, Illinois, Indiana, Ohio, South Carolina