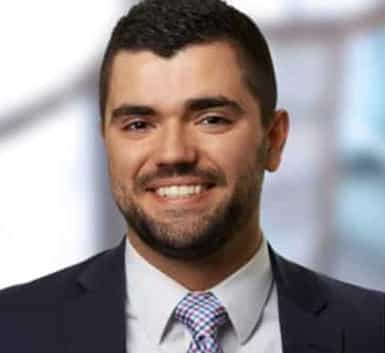 James Lopez
Attorney
James Lopez earned his B.A. in Communication, Arts, and Sciences from the Pennsylvania State University. In 2017, he received his Juris Doctorate from The University of Pittsburgh School of Law.
I served as primary counsel for approximately fifteen (15) Diocesan sexual abuse victims and further assisted with an additional seventy (70) Diocesan cases by interviewing victims, drafting demand letters, and creating victim claim packets. Ultimately obtained over $1,000,000.00 in settlement compensation for said Diocesan sexual abuse victims.
One of my former clients was injured in a freak accident when a piece of sandstone erupted while he and several of his coworkers were having an outdoor bonfire on his work premises. This sandstone darted out and struck my client in the face, causing a significant laceration. Due to the nature and entity of the Defendant-employer, liability, and causation were of significant concern, to the point where any recovery was seemingly impossible. After numerous demands and negotiations, I was able to achieve a successful resolution for my client, obtaining a six-digit settlement.
My legal experience includes a number of different areas, including personal injury, premises liability, child abuse liability, unemployment compensation, and delivery vehicle accident lawsuits on behalf of both employers and employees.
MY GREATEST HOPE IS TO CONTINUE EXCELLING AT MY PROFESSION AND BECOMING AN EXPERT IN MY FIELD OF LAW, WHICH WILL, IN TURN, HELP INJURED INDIVIDUALS ACHIEVE JUST RESULTS.
– JAMES LOPEZ
I was born and raised in Miami, FL, and grew up in a proper Cuban household. Our front door was a revolving one with family members coming in and out, and delicious Cuban food was always aplenty. I have 4 other brothers and 1 sister, with my sister being the oldest and I, the youngest.
If there is a Penn State sport on TV, I am likely watching it. From football to basketball to wrestling, I bleed my blue and white!
Professional associations James is a part of:
Active licenses to practice law in: Pennsylvania